Congratulations to the 2023 – 2024 Senior Teen  Executive Board!
Gavin Lindsay – SCJJ Teen President
Brandon King – SCJJ Teen Vice President
Cleveland Smith –  SCJJ Teen Treasurer
Journey Dixie – SCJJ Teen Secretary 
Ethan Boswell – SCJJ Teen Foundation 
The Senior Teens of the South Charlotte Chapter are a dynamic group of leaders and visionaries that are in the 9
th
-12
th
grade. We successfully plan and execute several cultural, educational, and social events, such as The College Readiness Workshop, "Let's Get Real: A Discussion on Racism (BLM), Peer Pressure, and Other Topics", and fun team-building activities. We also participate in community service projects throughout the year, such as organizing clothing/shoe drives, volunteering at food banks, and donating money to local non-profit organizations. Despite the pandemic, we have been able to host numerous events via Zoom during the 2020-2021 program year, such as a virtual HBCU trip and an online gaming tournament. We look forward to continuing our dynamic programming, fundraising efforts, and community service projects throughout the Charlotte and surrounding areas!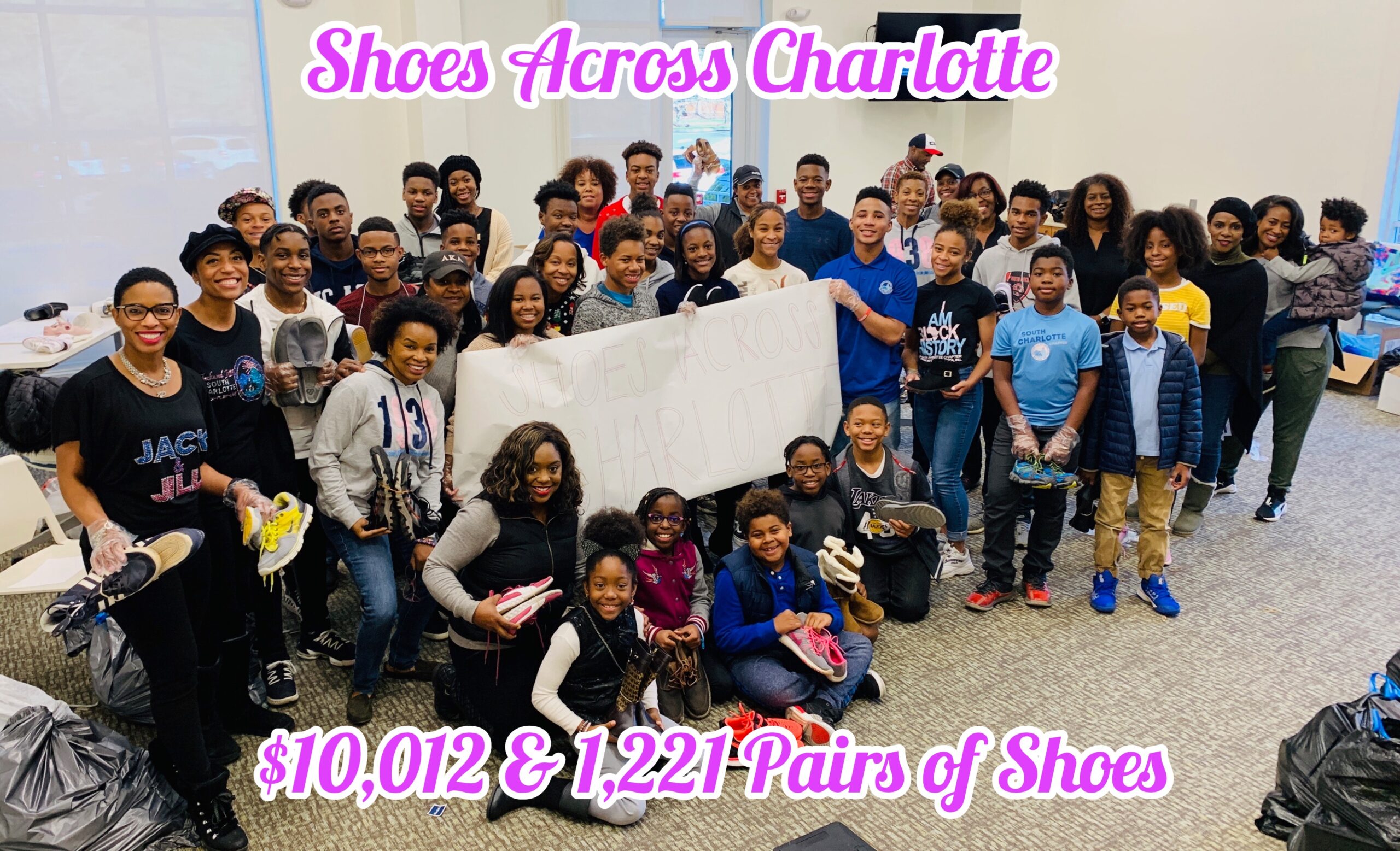 Shoes Across Charlotte
The South Charlotte Chapter is committed to raising the next generation of African American leaders while enhancing the lives of all children. Our teens created an initiative called "Shoes Across Charlotte" to collect 1,000 pairs of shoes for children, men, and women in need, as well as raising $10,000 for non-profits that make a difference. Children are bullied emotionally and physically due to the condition of their shoes. Children born into poverty in Charlotte only have a 4% chance of making it out of poverty based on a recent study which showed Charlotte ranked 50th out of 50, for economic mobility. With our teens leading the charge, all of our grade groups rallied together for "Shoes Across Charlotte" and collected 1,221 pairs of shoes and $10,012, exceeding the goal. This community service initiative equipped our youth with the power to make a difference.